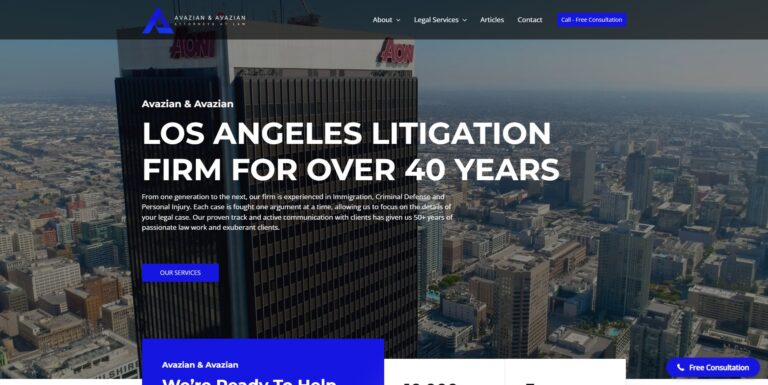 For many years, our firm has focused on helping people with Immigration, Criminal Defense, and Personal Injury cases. We strongly believe in fighting for what's fair, step by step. We pay close attention to all the details and look into every part of your legal situation.
Our great history shows how much we care about the law. For more than 50 years, we've worked hard and gained a good reputation for getting things done. Making sure you're happy with our help is the most important thing to us, and we keep talking to you during the whole process.
You can trust us to take care of your legal problems with skill, determination, and kindness. Let our company make a real difference in your situation.
Listing Details
Date Added

August 18, 2023
Category
Country
Email Address
Address

707 Wilshire Blvd, Suite 3800, Los Angeles, California, United States 90017
Phone Number
Additional Pages